This week, WeChat and City of Helsinki launched a mini program for Chinese tourists. Meanwhile, a company called Nuvola introduced facial recognition for the hospitality sector.
WeChat MyHelsinki mini program
Designed especially for Chinese visitors, the WeChat MyHelsinki mini program is the first city app in the world to combine preferred personal recommendations, mobility planning and purchase options for travellers. The new service has been jointly developed by Chinese internet service giant Tencent, the City of Helsinki and Mobility as a Service pioneer MaaS Global.
Chinese tourists travelling to Helsinki will be able to use the WeChat mobile service to review local recommendations about the best restaurants, shopping, events and sights in town, plan how they will get from their hotel to the attraction of their choice, and pay for transportation – all within one mobile service. The digital service has been developed to respond especially to the needs of independent Chinese travellers, focusing on the whole city as an experience.
"By collaborating with Tencent and the world's leading Mobility as a Service (MaaS) provider Whim, we have been able to develop an innovative user-based service that is the first of its kind in the world. The mobile service will help us ensure that visitors gain easy access to the best locally recommended experiences our city has to offer. It's like having a personal guide but in a digital format, the experience is the same – in Helsinki, you can be sure that everything will go smoothly and that you will enjoy your stay," says Tia Hallanoro, director of brand communications & digital development at Helsinki Marketing.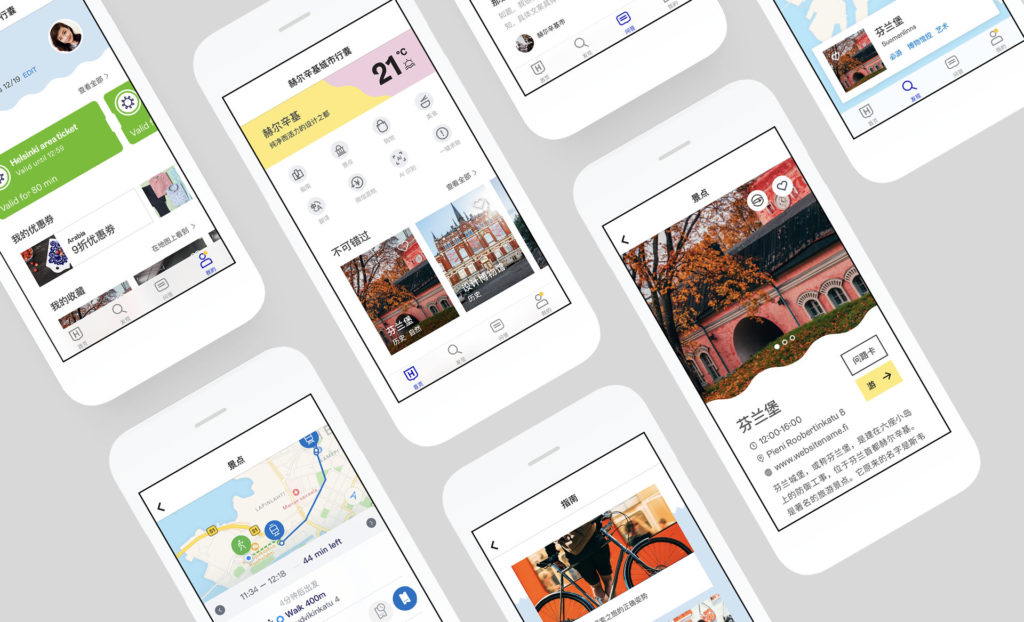 Mini programs are web-based apps on WeChat that enable purchases within the service. The app does not have to be downloaded separately, as it is included within WeChat, an all-in-one application with over a billion users.
"The number of Chinese visitors travelling overseas is growing rapidly and travel patterns are in real transition. Among those travellers in-depth travelling has become a trend. With Helsinki mini program, a comprehensive and reliable one-stop service, Tencent wants to serve them as well as possible," states Zhan Shu, general manager of the Tencent Governmental Affairs and Tourism Center.
Whim's mobile service enables Chinese visitors to purchase all the travel tickets they need – using a single app. The Whim offering will be launched in two phases: the first phase consists of public transportation, and the second phase, available later this year, expands the service to include taxis, rental cars and city bikes.
Nuvola's facial recognition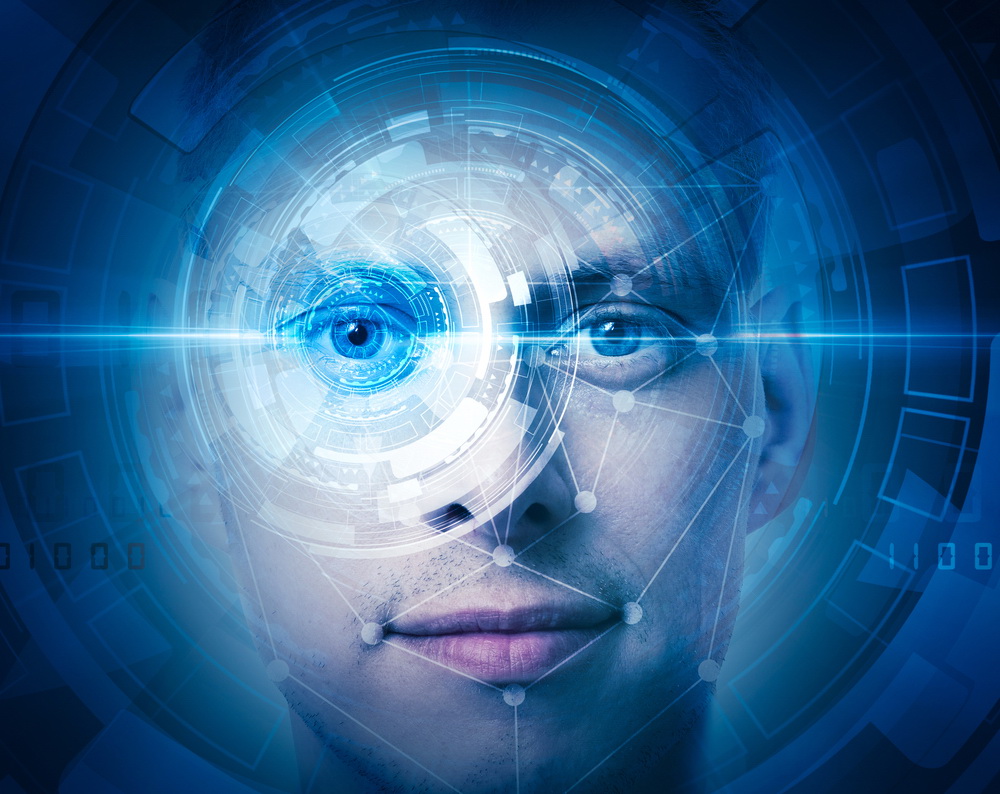 Nuvola, pioneers of custom-designed service optimisation and guest engagement software, announced today the addition of Kairos by Nuvola to its suite of hospitality-focused solutions. The first hospitality software company in the US to offer facial recognition technology, Nuvola partnered with Kairos, a leading facial recognition company, to create a unique, AI-backed solution that expedites and personalizes a guest's experience from check-in to departure. Layered with added security capabilities, the exclusive solution will reduce wait times during transactional moments that require name recognition throughout the guest journey.
"Our mission is to bring new technologies to the world of hospitality that can be used as a solution to ease ongoing industry-wide focus points by enhancing operational aspects like security and providing a frictionless experience for each different guest touchpoint," said Juan Carlos Abello, Nuvola CEO.  "Facial recognition software is a game changer for the industry. By introducing Kairos by Nuvola into the guest journey, our customers will be able to create a heightened level of personalized service and open up a new realm of service options."
Hospitality partners who deploy Kairos by Nuvola will expedite their check-in and check-out processes, reduce time spent during transactional moments, enhance security practices, and significantly elevate the overall guest experience. Created by Kairos, the facial recognition software will be fully integrated into Nuvola's comprehensive optimization system and will be supported by best-in-class security camera hardware.
"We're thrilled to partner with Nuvola to bring our software to the hospitality industry," said Mary Wolff, chief operating officer at Kairos. "We're excited to see the hospitality industry leverage the benefits of facial recognition. Through our partnership with Nuvola, we'll be ushering in a new era of innovation to improve and optimize the guest experience."
Grab X Splyt

Grab and Splyt Technologies, the London-based, global mobility marketplace, have announced an enhanced collaboration to give travellers convenient access to ride-hailing services anywhere in the world.
Grab and Splyt already enable international travellers to book Grab rides across 336 cities in eight Southeast Asian countries through their preferred apps. Ctrip and AliPay customers visiting Southeast Asia can already take Grab rides through their own apps, via a solution powered and enabled by Splyt. Splyt is also working with Booking Holdings to integrate ride-booking into their OTA platforms. Booking.com consumers will be able to book Grab rides through the Booking.com app by Q3 2019.
Southeast Asia receives 130 million international visitors a year, a number that is expected to hit 155 million by 2022. As Splyt continues to bring more partners on board, working with them to integrate mobility directly into platforms, more travellers will be able to access Grab's diverse range of safe and affordable transport options without having to download another app.
"As the world's largest mobility marketplace, we bring renowned providers and platforms together to provide customers with world-class, quality transportation in over 1,000 cities. Our partnership with Grab is driven by a shared vision of offering seamless mobility that caters to the demands and needs of global travellers. We're excited to work with Grab, the leading ride-hailing provider in Southeast Asia, adding their diversified range of transport solutions and breadth of coverage to the global marketplace we are growing," said Philipp Mintchin, Splyt CEO.
Grab and Splyt will also work together to give Grab users access to ride-hailing options everywhere in the world. Targeted for completion next year, this second phase of the partnership will integrate Splyt and Grab's global network of mobility partners into the Grab app. Grab users travelling beyond Southeast Asia can continue to book rides through the Grab app, and have them fulfilled by Splyt's partners. Travellers can use their app in their native language and even pay in their home currency. Grab also plans to add features such as in-app travel tips, restaurant reviews and attraction recommendations, to offer an even richer travel experience to its users.
"This partnership will unlock a world of options for the increasingly well-travelled Southeast Asian, letting them roam easily across the world through an app they already know and trust. At the same time, we're excited to enable more international travellers to explore the beauty and diversity of Southeast Asia through safe and efficient transport options, whether in a taxi, private car, or even local favourites such as TukTuks and motorbikes," said Mark Porter, chief technology officer for transport at Grab. "Splyt has a unique vision of wanting to make travel a truly interconnected global experience, and we look forward to working with them to help make it easy to get from A to B, anywhere in the world."
As part of Splyt's recent USD 8 million Series A funding round, Grab has also invested into Splyt. This investment will be used to accelerate Splyt's expansion into new markets, improve its proprietary technology, and strengthen its wide network of institutional demand and supply partners for ground-based transportation. The round is considered the largest Series A funding within the transportation connectivity platform segment and brings the total raised by Splyt Technologies to over US$14 million. Mark Porter also joins Splyt's Board of Directors. He lends his leadership in shaping Grab's technology and strategy to Splyt's 50-strong team.
"We see this investment from Grab as a natural next step in developing and deepening our strategic partnership. As a global leading mobility marketplace, Splyt will continue to maintain its neutrality and agility, while leveraging on Grab's regional footprint to enhance our capabilities. This will take both companies further in our journeys to solve existing pain points for travellers," added Mintchin.
FCM's Sam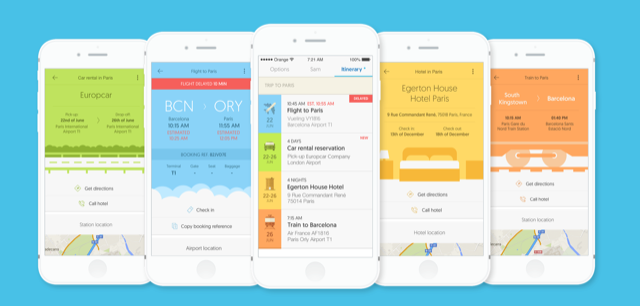 Sam, FCM's ground-breaking "Smart Assistant for Mobile" is now available to its clients in the Middle East.  An industry first, Sam is a technology that entirely enhances a traveller's experience whilst on the go. The mobile app blends a powerful mix of Artificial Intelligence with the expertise of real FCM travel consultants to deliver personalized, relevant information to business travellers' mobile devices through a chat-based interface. The highly interactive, travel-savvy app supports business travellers with all aspects of travel via a conversational interface to answer questions, make recommendations and perform actions before, during and post trip.
Sam dovetails with FCM's entire approach to supporting customers; from delays to security alerts, Sam keeps travellers informed and safe, giving them access to travel risk management and comprehensive risk solution, traveller tracking and emergency assistance 24/7 from FCM staff out of hours.
Lastly, whilst Sam has only just become available in the Middle East, early data show clients are happy using it.  FCM has seen a retention of 80% in month one, which is far higher than the average of 50%.
Ciarán Kelly, managing director Middle East & Africa of FCM Travel Solutions, commented: "As a leading global TMC, we are the first to offer AI to our business travellers, and our Middle Eastern clients are now using Sam's ground-breaking interactive and supportive features while they are on the move. Sam supports the business traveller, and the Travel Arranger in an organization, understanding and reacting to their circumstances and enhancing their overall travel experiences. Our focus has been simple, make travellers happier and empower the people that have an impact on the travellers' journey.
Sam aggregates all the information a traveller needs at the point when the user needs it, offering a seamless end-to-end experience across all aspects of travel.  However, Sam is designed to augment rather than replace our human consultants. Far from dry software, the app has an emotional connection with the users; a professional and friendly approach, much like our travel consultants. FCM's approach is about blending the latest technology with personal and professional service."
For more travel tech stories, click here.