Ahead of this week's EXPO REAL trade fair, STR has conducted an analysis of the correlation of growth in Germany's GDP and hotel revenue per available room (RevPAR). Furthermore, forecasts from STR and Tourism Economics project German hotel markets to see higher RevPAR in 2020, despite occupancy declines and the uncertainty around an economic recession.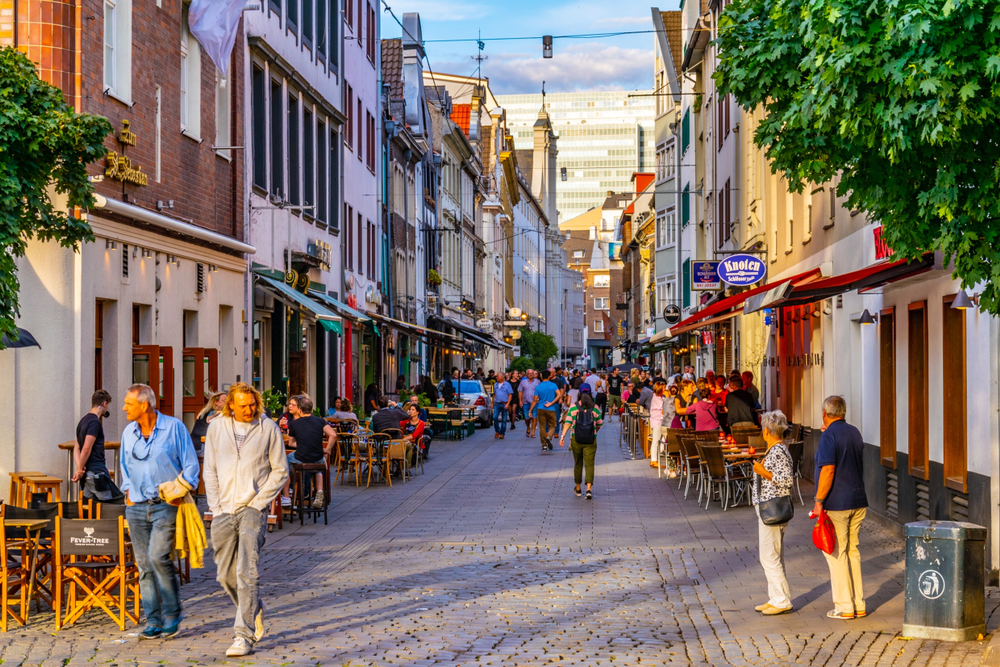 Six of seven key markets in Germany are forecasted to post RevPAR increases in 2020, due to a continued rise in average daily rate (ADR). Occupancy, however, is expected to decline as an economic slowdown begins to impact demand, and markets start to feel the effect of sustained supply growth.
Hamburg is the only German hotel market forecasted to see a slight increase in occupancy (+0.02%), while Düsseldorf (above) is expected to be the standout for 2020 with a strong events calendar expected to push 11.3% growth in both ADR growth and RevPAR. Supply growth is expected to surpass demand in a number of markets, including Frankfurt, Stuttgart and Munich.
Robin Rossmann, STR's international managing director, will deliver the EXPO REAL keynote at the Planning & Partnerships forum on Monday, 7 October from 1:00-1:20 p.m. (Hall A2, Booth 540).
Christian Strieder, STR's country manager for Germany, notes that Germany's economy has been on the rise with nine consecutive years of GDP and RevPAR growth, but the country is now facing a possible recession as its industrial sectors begin to weaken, partly the result of a global economic slowdown. Germany registered a 0.1% decline in GDP in Q2 2019, as exports fell 1.3% during the same quarter. GDP is expected to remain flat in Q3, according to Oxford Economics.
"Now is the time for hotel operators and asset managers to monitor performance "
Germany has fallen into an economic recession three times in the last 15 years (2004, 2008-09 and 2012-13). On all three occasions, there has been a delay in RevPAR declines across a span of two quarters, indicating that there is a six-month lag between economic decreases and hotel performance. The exception was the 2012-13 recession, when three quarters passed before a RevPAR decrease occurred.
"The six-month time lag during the previous economic declines may likely shorten following any future economic decreases, as the distributions environment is much more dynamic than it was during the last recession," Strieder said. "More and more hotels are applying revenue-management techniques and tools nowadays, and online distribution allows for quicker reactions and strategy changes. Now is the time for hotel operators and asset managers to monitor performance changes even more closely and benchmark themselves with their market in order to get through potentially bumpy economic times."