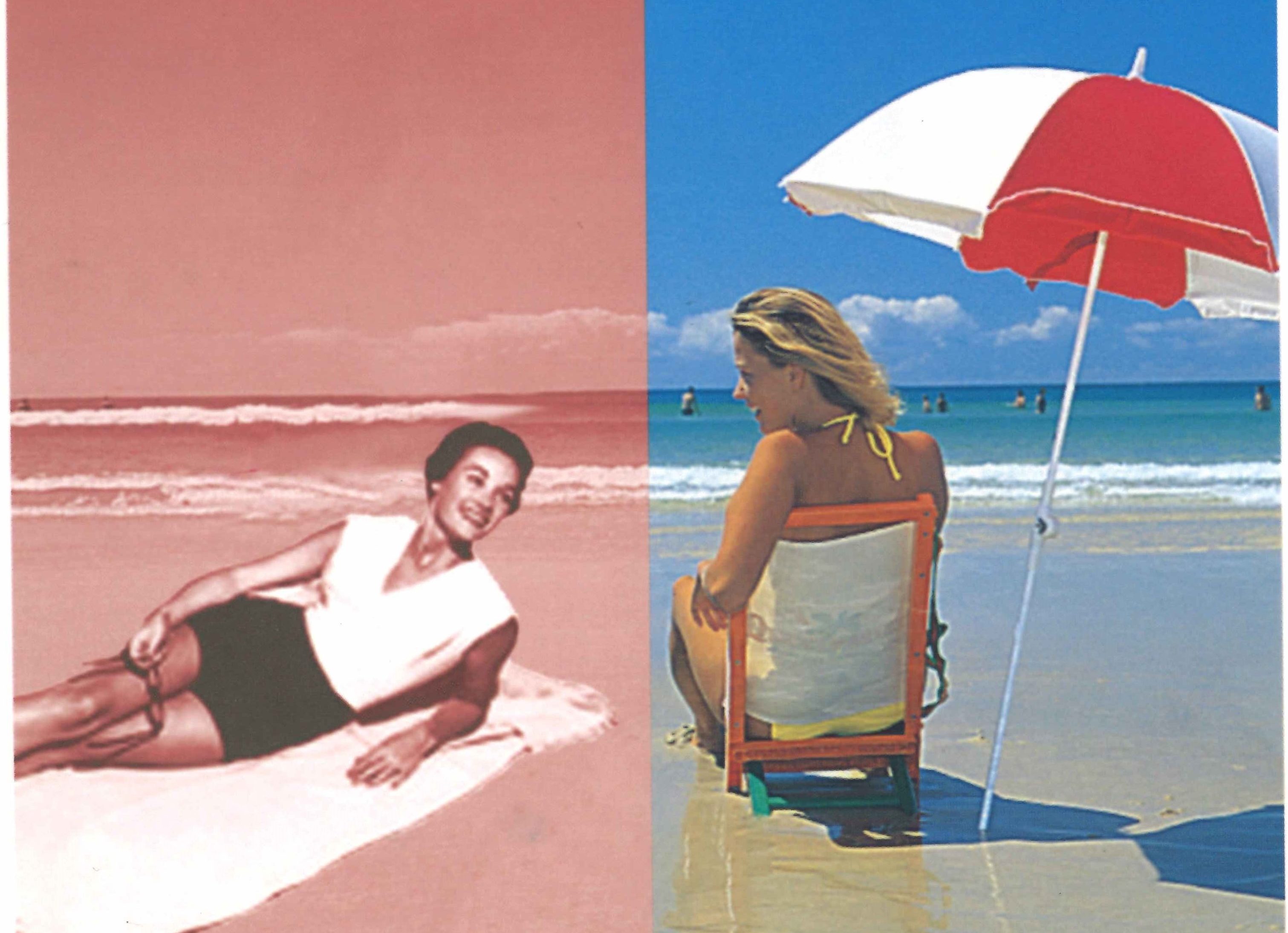 ABTA – The Travel Association has unveiled new analysis examining people's travel habits over the last four decades. The report finds that – while UK travellers remain firmly committed to package holidays – the type of trip, destination and how they holiday has changed significantly.
Package holidays continue to dominate the overseas UK holiday market, despite the emergence of other types of travel, with half of the holidays people take each year being package breaks – a figure that has held steady since 2014 – according to the ABTA Holiday Habits report 2018. However, the first package holidays of the past are a far cry from some of the package breaks people are taking today.
Travel companies have responded to holidaymakers' changing preferences – offering packages that include tailor- made trips, tours that take people off the beaten track, adventure holidays, well-being breaks and all-inclusives. Holidaymakers also have the chance to personalise their package – upgrading transfers, choosing their own room and even booking a specific sun lounger.
Interviews with ABTA Members reveal customers now often want to be the first to visit a destination or particular resort, whereas back in the 1970s many people chose a holiday location based on where their friends or family had been.
Similarly, a package holiday was often sold with the promise of a 'home-from-home' – the UK but with better weather – but many UK holidaymakers are now keen to experience the best of the local culture.
Travel experts also highlight that – as people have become more seasoned travellers and the UK restaurant scene offers a wider range of cuisines – trends of the past such as packing tea bags, cereal, cleaning products and tinned food for their holiday abroad, as well as confusing prosciutto for raw bacon, have become a lot less common!
Today's holidaymaker is more likely to have a suitcase full of tech than tins, as travellers head off on their holidays equipped with cameras, tablets and high-end headphones.
Changing destinations
ABTA's new analysis of International Passenger Survey (IPS) holiday air travel figures from 1994 to 2018 also shows the diversification of destinations people are visiting.
While there is still a strong market for traditional package holiday destinations – almost 25 million visits were made to Spain, France, Italy, Portugal, Greece, Cyprus and Malta combined last year, a big increase from just over 13 million in 1994, according to the International Passenger Survey (IPS) – today's holidaymakers are branching out and going further afield.
UK holidaymaker visits to Mexico in 1994 stood at 18,778 whereas, in 2018, visits were up by 3500% to 676,734 – more than the number of visits to Malta (559,677). Increased capacity in the airline industry and more fuel-efficient aircraft have put long-haul trips within reach of more UK travellers.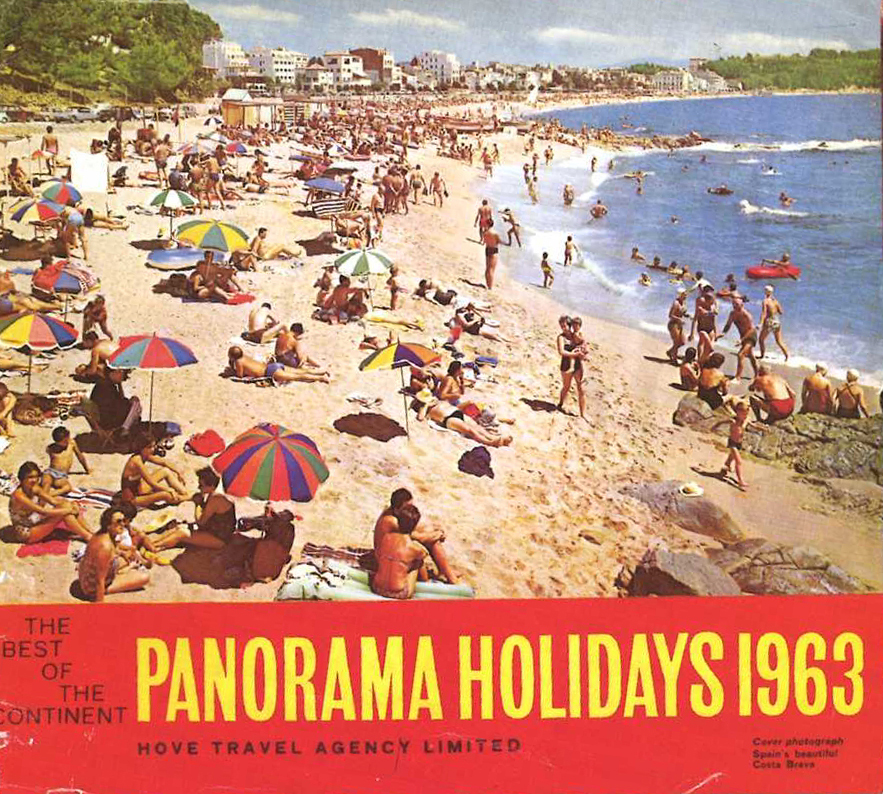 Closer to home, destinations that have seen an increase in popularity include Bulgaria and Croatia. Trips to Bulgaria have doubled since 1994 and it looks set to continue to increase its share of visitors – with bookings for summer 2019 up 16% on last year, according to data sourced from GfK's Travel Insights service.
Many ABTA experts list the Balearics, Italian Riviera, Belgium (specifically Blankenberge), Austria, Switzerland and Germany as their most booked destinations when package holidays first became popular.
"How we're holidaying now is quite different compared to the package breaks of the 1970s"
Mark Tanzer, chief executive of ABTA – The Travel Association said: "The UK continues to be a nation in love with the foreign holiday as tens of millions of people head abroad each year, with package holidays still dominating a large proportion of the travel market. But how we're holidaying now is quite different compared to the package breaks of the 1970s.
"Holidaymakers' tastes are continually evolving, and the travel industry is adapting to the changing demands of customers; whether you want a two week trip around the Caribbean, a cultural city break to Cadiz, a tailor-made trip to Mexico or seven days in the Costa del Sol, all of these options can be provided via a package holiday.
"With the introduction of the new Package Travel Regulations last year, more travel arrangements this summer are likely to be package holidays – offering customers the best form of protection.
"If you haven't arranged your summer holiday this year, now is a good time to explore your options and book – whether that's visiting a popular destination or somewhere new – holidaymakers will find that there are still good value breaks available this summer."
Examples from ABTA Members of customers over the years on their package holidays
While staying in a high-end hotel in Italy one guest mistook prosciutto for raw bacon at the buffet and called their travel agent to complain.
A customer who arrived for a holiday to Spain called their travel rep on the emergency number in the middle of the night to complain that their hotel had too many Spanish people, and later in the holiday complained the restaurants were also 'too Spanish'.
One family brought an entire suitcase filled with food on their self-catering trip, only to be upgraded to half board, however they still insisted on flying back with all of their food.
One agent recalls when hotels used to provide curtain rails in rooms for young couples, to protect their modesty (and to adhere to their parents' wishes).
Holidaymakers were also relaxed about sun protection, with many using olive oil to ensure they returned with a good tan.
* Members interviewed include TUI, Thomas Cook, G Adventures, Premier Travel, Midcounties Co-operative Travel, Hays Travel, Beaver Travel in Radlett, Barrhead Travel, Atkins Travel/Prestige Holidays, Ian Dickson Travel, Fred. Olsen Cruise Lines, Strachan Travel, Sam Smith Travel, Travel Bureau, Regent Travel, Elegant Resorts and Buxton Centre for Contemporary Hospitality & Tourism.