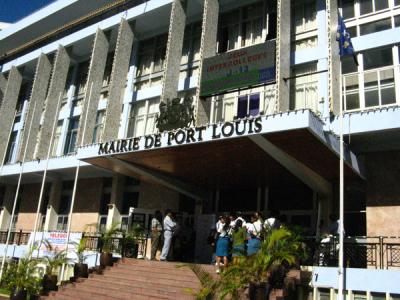 Le lord-maire, Daniel Laurent, a exhorté les conseillers de se conformer aux règlements du Declaration of Assets. « Le ministère des Administrations régionales nous a envoyé une correspondance le 20 mai pour communiquer au conseil que la loi entre en vigueur le 1er juin. Ceux concernés devront remplir les formulaires disponibles à la réception de l'ICAC ou sur leur site Web », indique-t-il.
Abordant le sujet, Daniel Laurent a mis en garde les conseillers lors d'une réunion du conseil jeudi en leur demandant de « soumettre vos déclarations dans un délai de 90 jours ou il y aura des pénalités ».
Autre sujet abordé lors de cette réunion concerne le parrainage de la mairie pour la construction de deux arrêts d'autobus, à Sainte-Croix, pour Rs 400 000. C'est une compagnie d'équipement sportif qui a sollicité la municipalité à ce sujet. « L'aval du ministère des Administrations régionales doit être obtenu au préalable », dit-il.
À ce stade, Daniel Laurent n'a pas donné de détails sur le modèle et la superficie nécessaires pour la construction de ces deux arrêts d'autobus, préférant attendre une décision du gouvernement central. Par ailleurs, des travaux de réhabilitation seront enclenchés sous peu pour mettre à jour le terrain de volley-ball se trouvant rue Mgr Leen.
« Ce terrain sera utilisé dans le cadre de la célébration de la messe du Pape François à Marie Reine de la Paix en septembre », dit-il. Finalement, Daniel Laurent a annoncé au conseil que le Senior Librarian a été choisi par la mairie pour siéger sur le Board of National Library.
Have something to say? Leave a comment: