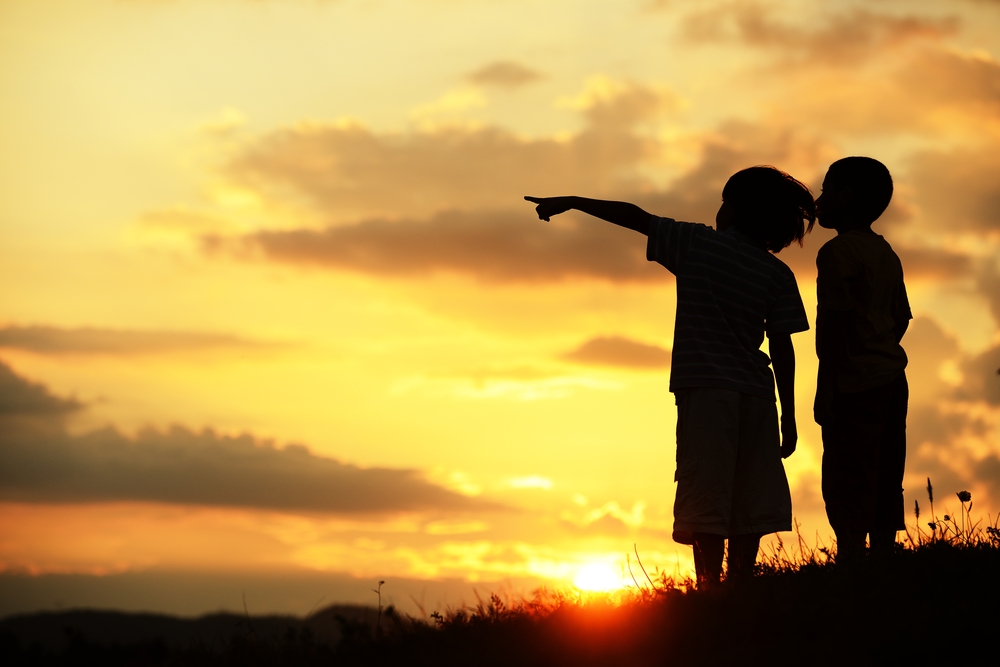 The hospitality industry is constantly evolving and hoteliers must keep up with the pace by integrating technology to better serve the guests' growing needs. So, what does the future look like for some of the players in the industry?
To gain foresight into the road ahead, we reached out to Hilton's international team and asked: What do you think are the top trends shaping the way we travel today?
Melissa Walker, director of global brand fitness
"With more and more travellers looking for travel experiences that promote health and well-being through physical, psychological, or spiritual activities, I expect that integrating end-to-end wellness for our guests will create a total 360-degree wellness travel experience that ensures they simply feel better on the road.
"A total 360-degree wellness travel experience"
"This means that in addition to spas and fitness centre space, we'll see more aspects of the travel experience focus increasingly on wellness, including meetings and events, food and beverage, sleep, family fitness, outdoor and digital fitness, mindfulness and relaxation, and even healthy design principles."
Johnathan Wilson, vice president, customer experience and innovation
"As the popularity of pop-up concepts grows and gains presence more broadly, we may see very specialised, localised pop-up offerings that "spice up" room service.  Like Hilton's first vegan suite, which offers locally sourced vegan treats in their mini bars and a redesigned vegan culinary food and drink menu.
"Offerings that 'spice up' room service"
"We'll also likely see a greater selection of incredibly stylised and authentic alcohol-free crafted beverages served in a vibrant bar and lounge setting. In addition, as part of the hotel lobby experience, I expect to see Culinary Counters curated with special guest chefs creating live, sharable plated offerings in ways that show off and test new ideas, concepts and partners all at once."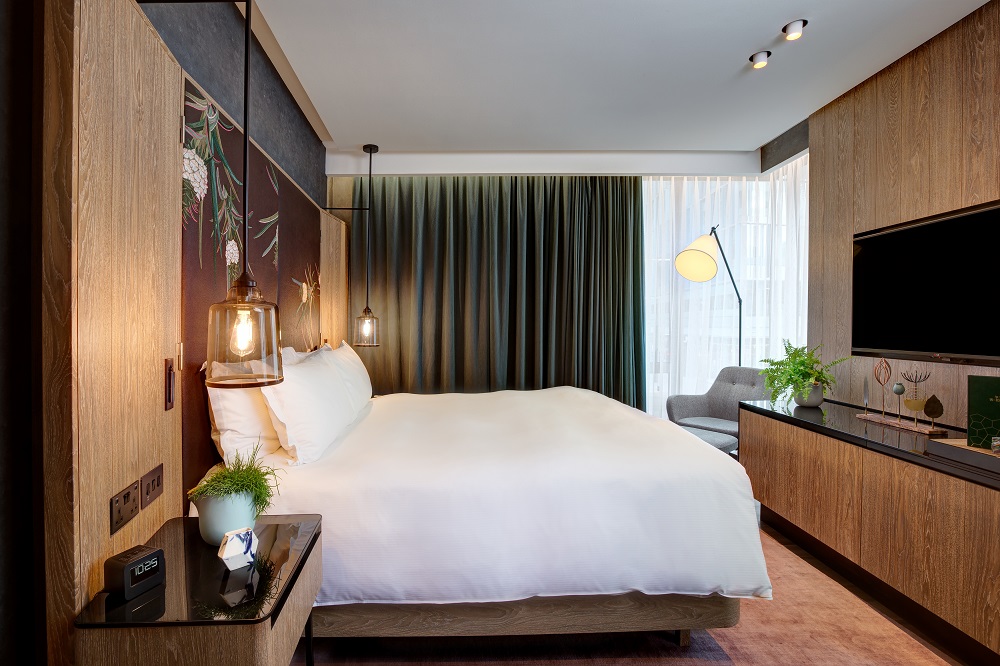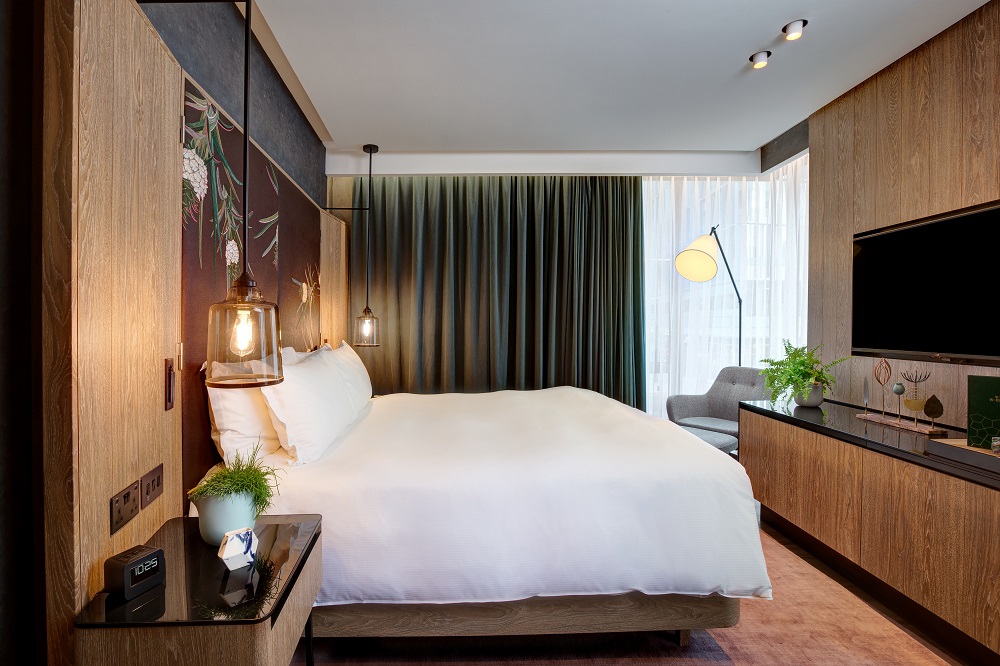 Noelle Eder, chief Information and digital officer
"At Hilton, we'll continue to see the thoughtful integration of outstanding technology and the best human service from our Team Members. This will include new types of tools and insights that help Team Members and hotel leaders take great care of guests, anticipate their needs, and engender guest loyalty.
"The thoughtful integration of outstanding technology"
"We are building out Connected Room, a high-tech guest room that enables guests to personalise and control every aspect of their stay from their mobile devices. The technology gives guests the option to help conserve energy by syncing the air conditioning with their schedule and allowing hotel operators to monitor how their hotels are managing energy in real time to ensure they are effectively reducing environmental impact."
Daniella Foster, senior director, global corporate responsibility
"Travel fills our desire to explore the world, broadens cultural awareness and links global economies. But it also takes a toll on the environment.
"A toll on the environment"
"In 2018 alone, there were 1.4 billion international tourist arrivals, a figure the United Nations' World Tourism Organization hadn't expected to hit until 2020. At the same time, the world faces alarming growth in carbon emissions, plastic pollution and a rapidly-decreasing amount of accessible freshwater. There are also startling rates of human trafficking while youth unemployment remains a global economic crisis."